Payments Posted Automatically.
Connect your existing merchant account to QuickBooks or Xero.
With Benji Pays you'll get paid faster, save time and have a better payments experience for your customers.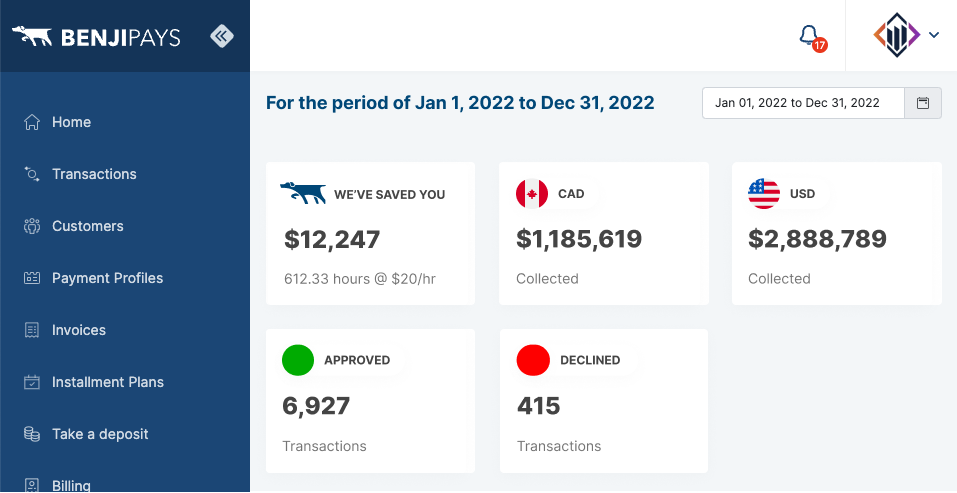 We know Breweries.
Benji Pays was born in a brewery. We built it to solve the frustrating and time consuming problem of getting paid by credit card for hundreds of orders a week with as little time, effort and as few errors as possible.
Whether you use Ekos, Brew Ninja, Orchestrated Beer, Crafted ERP or any other ERP or Brewery Management Software to turn your orders into invoices in QuickBooks or Xero, Benji Pays can save you hundreds of hours a year and get you paid automatically and on time.
See the case study below to learn more.
If you're keying in credit card numbers and/or manually reconciling credit card payments in your A/R, stop right now and get Benji Pays.
Dageraad Brewing
Ben C.
How Benji Pays Works.
Connect.
Benji Pays connects your accounting system with your payment processor giving you a choice of which merchant account and processor to use.
Sync.
Our two-way sync keeps your accounting system up to date.
Your payments, deposits and refunds are synchronized automatically in your accounting system.
Get Paid.
Send out invoice payment links or automate your invoice payment processing. Put manual data entry behind you and free up your team so they can focus on what's important.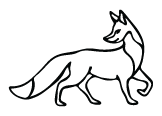 Moody Ales & Co. saves almost two days a week in labour with Benji Pays
Moody Ales & Co., a craft brewery located on Brewers Rows in Port Moody B.C. Canada, had a problem. It was taking one to two days of manual labour to process payments for their invoices using their Moneris Gateway every week. Human errors were high, and customers were calling daily wondering what charges on their credit card statements were for.
Moody's process is likely familiar to most Breweries:
Inventory and production are managed in Ekos.
Invoices, customers and other data are synchronized to QuickBooks Online from Ekos.
Credit card numbers were sent via PDF, text and other means to their central order desk.
Credit card charges were manually processed using their online Moneris Gateway Virtual Terminal over one to two days a week.
Approved credit card payments were manually applied to outstanding invoices in QuickBooks, receipts were sent out if time allowed.
If a card was declined, a note to retry would be made, sometimes for a specific day and time as directed by the customer and someone would retry the card repeatedly until it was approved.
The Problem
This process worked, but was time consuming and expensive. On top of this, not all payments were getting processed weekly due to time constraints, impacting Moody's cash flow. If a payment was declined, sometimes it would be weeks before someone realized that customer's card no longer worked, and then days or weeks until they could get an updated card from the customer, further impacting cash flow. Additionally, credit card numbers were not being collected in the most secure fashion, impacting Moody's PCI Compliance.
The Requirements
Moody needed an automated solution that:
Worked with their existing systems – Ekos and QuickBooks Online
Worked with their Moneris merchant account to maintain their low processing rates.
The Solution
Moody Ales & Co. implemented Benji Pays for their invoice credit card payment processing. Benji Pays connects their Moneris account to their QuickBooks Online Account, linking the cards stored in their Card Vault to their customers in QuickBooks. Invoices still flow from their ERP system (Ekos) to QuickBooks Online, but now Benji Pays automatically charges their customer's cards when the invoice due date is met, applies the payment in QuickBooks Online with all the transaction details, and sends their customer a receipt. Declined charges are automatically retried daily until they go through.
The Benefits
What was taking nearly two days per week now takes less than 30 minutes.
Their costs reduced by nearly 60% when factoring their cost for Benji Pays vs the what they were spending on labour.
Benji Pays works with their moneris account, allowing Moody to maintain their great rates.
Benji Pays correctly marks each transaction with the necessary Card On File data to ensure the lowest rates possible with Moneris
Benji Pays runs everynight, processing all payments for due invoices for any of Moody's customers that are enabled for automated payment processing in Benji Pays
Moody improved it's PCI compliance by leveraging Benji Pays secure Card Info Requests links and emails to securely collect customer credit card details and store them in their Moneris card vault.
Join Moody Ales & Co. today. Book a Demo or try Benji Pays for free. No Credit Card Required.
Start your free trial
View a demo
What Benji Pays does.
Benji Pays automates the process of getting your invoices paid.
On the due date of the invoice, Benji Pays charges your customer's card for the amount due
The payment is applied to the invoice in your accounting system
Optionally, a receipt and copy of the paid invoice are sent to your customer
Once processed, funds flow to your bank account just as they do when you process payments without Benji Pays.
In addition to Auto Processing:
Use Benji Pays' Integrated Virtual Terminal to process invoice payments or deposits at any time.
Send Integrated Pay Now Links to your customers so they can pay their invoices online.
How Benji Pays Helps
Integrate with any merchant account.
Connect Benji Pays to any merchant account. You don't have to choose between great rates and integrated payments. Connect your merchant account with Benji Pays and keep your existing rates.
Fetch payments faster.
Our integrations and automations speed up your entire payments process, taking the pain out of accounts receivable and improving your cashflow.
Get time back.
Benji Pays eliminates the manual grind of payments and invoicing so you have more time to invest in your more important tasks, your business or even just yourself.
Stress less.
Our automated two-way sync reduces errors, improves security, compliance and peace of mind knowing all customer credit details are safe and secure.
Benji Pays helps you
Get paid faster
Email invoices with integrated "Pay Now" links
Automate invoice payment processing
Installment plans split your invoices into multiple payments
Use your existing payment processor and gateway
Improve cash flow and reduce your Days Sales Outstanding
Save time and money
Transactions automatically sync into your accounting software
Eliminates hundreds of hours in manual data entry
Eliminate CSV files and manual batch processes
Automation allows your team to focus on what's important
Reduce card-not-present transaction fees
Improve Security and PCI Compliance
Improve your organization's PCI Compliance
Save credit card details securily in your card vault
Securely collect customer card details
Keep sensitive credit card details secure
Have choices
Your choice of merchant account provider
Your choice of accounting software
Accept payments from multiple services
Fully automated and manual integrated payment processing
Benji Pays supports many workflows with many flexible ways for your clients to pay you